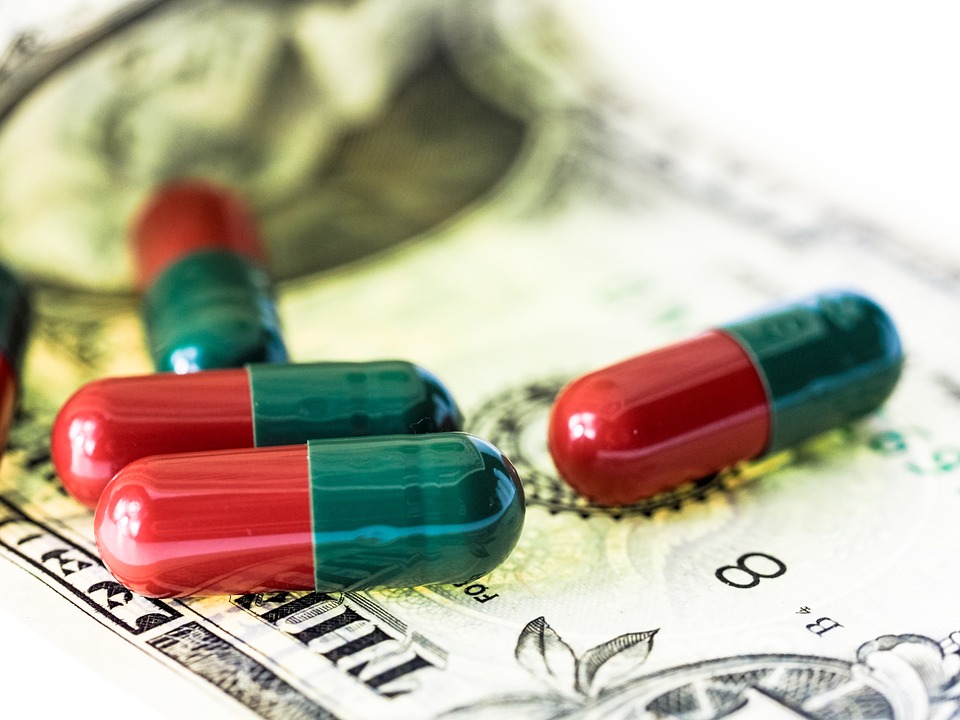 15 Dec

Affordable Medicines – A Public Health Imperative

A recent report from the National Academies of Sciences, Engineering, and Medicine shows that the need for effective and affordable medicines is being underserved by the biopharmaceutical sector. The report is composed of eight (8) recommendations and twenty-seven (27) strategies aimed to improve prescription drug affordability and availability.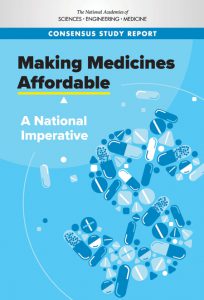 According to Norman Augustine, "Over the past several decades, the biopharmaceutical sector in the United States has been successful in developing and delivering effective drugs for improving health and fighting disease, and many medical conditions that were long deemed untreatable can now be cured or managed effectively. However, high and increasing costs of prescription drugs coupled with the broader trends in overall medical expenditures, which now equals 18 percent of the nation's gross domestic product, are unsustainable to society as a whole.  Our report seeks to address the market failures that currently permeate the biopharmaceutical sector, such as lack of competition due to distortions in the application of the patent protection process, the imbalance between the negotiating power of suppliers and purchasers, and the convoluted structure of the supply chain. Although changes within the current system will be demanding, they are likely to better serve the nation."
The term "biopharmaceutical sector" comprises a broad range of participants including researchers, physicians and other care providers who can prescribe medications, public and private payers, intermediaries such as pharmacy benefit managers, health care organizations, and patient advocacy organizations.
Recommendation 1: Purchasing Power, Medication Pricing, and Formulary Design
Congress should adjust existing legislation to allow the HHS to directly negotiate prices with producers and suppliers of medicines and enable them to act on behalf of any relevant state agency that elects to engage in the process. Centralizing purchasing would create bargaining power and as a result, the U.S. could potentially achieve lower prices for prescription drugs.  In addition to the consolidation of purchasing power, HHS, federal agencies, and associated private payers should be authorized to expand the flexibility of formulary design.
Recommendation 2: Enforcement of cost-saving policies to encourage generic and biosimilars availability and affordability
The DOJ and FTC are responsible for policy enforcement to limit unfair business practices that jeopardize patient health. Therefore, Pay-for-delay agreements between producers of generic and biosimilars need to be prevented. Similarly, mergers between competing pharmaceutical companies that limit access to reasonably priced medications should be deterred. In order to protect the use of generics and biosimilars, policies also need to be implemented by state legislatures to restrain Dispense-As-Written prescriptions. Lastly, reciprocal drug approval agreements should be authorized by congress, providing potential cost savings. 
Recommendation 3: Regulate pharmaceutical supply chain to protect patient care and respond to anti-competitive practices
Price increases of prescriptions can harm patient care. Congress needs to demand that insurance providers disclose average net prices for paid medications, patient cost-sharing, and the net volume and prices paid for medications regardless of the sales channel. HHS would then need to report this information to the public and Congress. This way the FTC could respond to anti-competitive practices within the supply chain.
Recommendation 4: Stimulate biopharmaceutical research and development of new medications rather than focusing on administration and marketing.
Research and development takes a back seat to marketing and direct-to-consumer ads. Neglecting R&D to market to consumers is problematic in that it does not promote future medication breakthroughs for patients and Congress should forbid it from being a tax-deductible expense. Furthermore, the manufactures within the industry should collectively turn away from direct-to-consumer advertising and focus on public awareness efforts to manage and prevent disease. And finally, meetings between biopharmaceutical companies and clinicians, practices, and hospitals should be further restricted.
Recommendation 5: Adjust insurance benefits to protect patients financially and increase their saving's
Congress should minimize patient's financial risk by limiting their annual out-of-pocket costs and eliminate cost-sharing requirements for patients at the catastrophic coverage limit. In addition, CMS should be pushed to adjust plans offered through government insurance exchanges and Medicaid Part D to reduce out of pocket payments if there are any available cost reductions indicated by HHS.
Recommendation 6: Authorize HHS to ensure 340B is focused on affordability and access for populations that require the program.
HHS needs to be allowed to oversee and regulate 340B. This would ensure that all participating in the program are focused on medication affordability and access for low-income populations. Giving HHS this authority would also protect the program from abuse by those participating.
Recommendation 7: Ensure that incentives are geared towards drugs for rare conditions
Revise the Orphan Drug Act to ensure that financial incentives are exclusively available to the development of innovative drugs for rare conditions. Pharmaceutical manufacturers need to offer concessions on launch prices and of annual price increases to HHS. Also, direct the FDA to limit extensions to drugs that are awarded market exclusivity under the Orphan Drug Act.
Recommendation 8: Provide up to date medication and treatment data and adjust reimbursement policies
Current, reimbursement policies are focused on profit and potentially make patients susceptible to financial and clinical risk. Adjust these policies so that medical providers can select treatment options that are the most cost-effective. Payment policies need to include drugs that are administered regardless of the site of care. To aid in ease of these policy reforms, 340B participants need to provide clinicians with up to date adequate drugs and costs, alternative treatment benefits, and relative treatment financial costs for payers and patients.
While these recommendations aim to reduce the cost of prescription medications and improving patient care, they would also harm patient care down the road. According to the study, these recommendations would reduce prices to the point that future innovation investments would dwindle.